Chris Jeter
Estate Planning, Corporate Law, & Civil Litigation Attorney in Fishers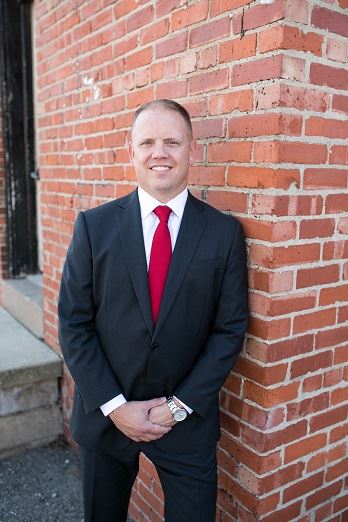 As a founding partner and owner of Massillamany Jeter & Carson LLP, Attorney Chris Jeter is a well-respected litigator and business advisor with a decade of experience representing companies and individuals in a multitude of legal issues. He focuses on complex business and commercial disputes, consumer financial services litigation, officer liability, securities fraud, product liability, and general civil litigation.
Mr. Jeter is passionate about veterans' issues, representing veteran-owned small businesses to help them grow, expand, and secure contracts. He also maintains a robust and growing estate planning and administration practice.
Corporate Experience that Counts
Prior to founding Massillamany Jeter & Carson LLP in early 2015, Mr. Jeter was an Associate Attorney at Barnes & Thornburg LLP, where his practice focused primarily on defending large companies, banks, and financial institutions in commercial litigation, products liability, and other high-dollar legal matters. He also represented various state, county, and local government entities.
Mr. Jeter served on active duty in the United States Navy as a Judge Advocate General's Corps (JAG) Officer during which time he served in various military commands in the United States and abroad. Most recently, Mr. Jeter served as a Trial Attorney for the United States Navy's litigation office in Washington, D.C., where he handled multi-jurisdictional, multi-million dollar lawsuits involving the Department of the Navy.
Call (317) 434-1490 now and schedule your free consultation with a Fishers estate planning lawyer.
High-Profile Legal Acumen
In addition, Mr. Jeter served as Legal Advisor to the Commanding Officer, U.S. Naval Support Activity in Naples, Italy, where he provided legal advice to senior Navy officers and civilians on a host of legal issues including labor/employment, fiscal, contract, international, and criminal law. He deployed in support of Operation Iraqi Freedom during the troop surge in 2006-2007, where his unit managed all detainee operations.
While in Iraq, Mr. Jeter was promoted to Officer-in-Charge and awarded the Defense Meritorious Service Medal by the Secretary of Defense for exceptional service. Mr. Jeter began his Navy career as a Trial Attorney at the Naval Legal Service Office Northwest in Washington State, where he defended soldiers and sailors in a range of criminal and administrative matters. He continues to serve in the United States Navy Reserve.
Mr. Jeter has served in several other legal positions including:
Special Assistant United States Attorney
Deputy Legal Counsel to the Superintendent of the United States Naval Academy
Department of the Navy liaison to the Department of Justice during the prosecution of Somali Pirates in the Eastern District of Virginia
Community Outreach
Mr. Jeter serves on the Board of Directors of NineStar Connect, representing District 1 which includes southeastern Hamilton County. He is also Secretary of the Fishers Economic Development Commission and is a member of the Indiana State Bar Association Military and Veterans' Affairs Committee. He is also a graduate of the Indy Bar Leader Series.
If you are facing legal concerns in Fishers and need experienced representation, call the team at Massillamany Jeter & Carson LLP by dialing (317) 434-1490 now or contacting us online.
Education
Mr. Jeter earned his Juris Doctor degree from George Washington University Law School where he was the recipient of the Best Oral Advocate Award and was the top grade-winner in Trial Advocacy. While in law school, he was elected Vice-Chair and later Chair of the American Bar Association Law Student Division. Mr. Jeter received his Bachelor of Arts degree from Oklahoma Baptist University, where he was elected as class president all four years.
Admissions
Mr. Jeter is admitted to practice before all state and federal courts in Indiana and the District of Columbia. He is also admitted to appear before the U.S. Court of Appeals for the Armed Forces, the U.S. Court of Appeals for the Seventh Circuit, and the U.S. Supreme Court.
Contact Information
[email protected]
317.225.6507