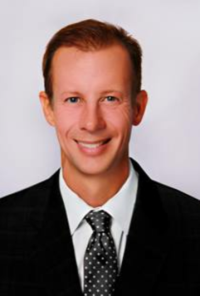 Attorney Tom Blessing of Massillamany Jeter & Carson LLP is representing a 16-year old special needs student who was expelled from school after being involved in a physical altercation with another student.
We filed a formal complaint against the school district with the Indiana Department of Education on behalf of our client alleging that the district failed to address our client's special needs and put a stop to the bullying and racism he had to endure at Noblesville High School.
According to our client's mother, the entire incident that led to the expulsion could have been prevented if the school had listened to her repeated requests to accommodate her son's special needs. Additionally, she said that other students at the school bullied him because he was a native Alaskan. From racist comments about his Asian appearance to football players telling him to "go eat his dog," there are numerous factors that led to the fight with the other student.
Attorney Blessing filed a formal request for a Due Process hearing on behalf of our client seeking review by an independent hearing officer. Our complaint explains that our client suffers from depression and anxiety and that the school district disregarded the opinion of its own school psychologist and denied the student crucial special education services. The complaint also asks for the expulsion to be lifted and that a comprehensive plan is created for our client that includes access to special education services.
Speaking about the case and the school's failure to address the bullying and racism, attorney Blessing had the following to say:
"The school had a choice-- we can either help this student or punish him. This fight never had to happen. We're looking at a four-year history of repeated requests and it all fell on deaf ears."
For our client, this case is about more than obtaining justice for her child. According to her:
"This isn't just about my child. This is bigger than just my child. This is about every single child that needs somebody speaking out for them."
Our legal team at Massillamany Jeter & Carson LLP will use our full resources to advocate for our client's rights and fight for a result that holds the school accountable for its negligence.
To speak to a juvenile offenses attorney at Massillamany Jeter & Carson LLP, call (317) 434-1490 today to request your consultation.